People
Reuben Shaw
Professor
William R. Brody Chair
Reuben grew up in rural upstate New York, went to Cornell for undergraduate school where he did his thesis work with Rick Cerione. He then went to MIT for graduate school and did his PhD work in Tyler Jacks' lab at the MIT Cancer Center where he focused on neurofibromatosis. Reuben did his postdoctoral work across the river at Harvard Medical School with Lew Cantley. The rest is in the screenplay.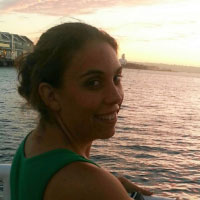 Sonja Brun
Postdoctoral Fellow
Sonja grew up in a small town in upstate New York and moved just a couple hours east for her undergraduate work at the University of Rochester, where she obtained a B.S. in Biochemistry. She then moved to North Carolina to pursue her PhD in Pharmacology and Cancer Biology at Duke University under the mentorship of Robert Wechsler-Reya, where she used mouse models and in vivo therapeutics to understand pathways that drive tumor development and progression in pediatric brain tumors, focusing specifically on the subset of medulloblastomas driven by the classical Wnt and Shh pathways. During her tenure as a graduate student, the Wechsler-Reya lab relocated to the Sanford Consortium for Regenerative Medicine in sunny San Diego, where she completed her thesis work as a visiting scholar. Having embraced West Coast life, Sonja joined the Shaw lab in 2015 as a postdoctoral fellow where her work is now focused on understanding metabolic dependencies of tumors and developing novel targeted therapies against autophagy pathway regulators for therapeutic intervention in pancreatic and lung tumors.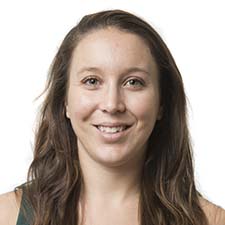 Stephanie Curtis
Graduate Student
Stephanie grew up in San Diego. She completed her B.Sc. in Cell, Molecular, and Developmental Biology at UC Riverside and went on to work at TriLink BioTechnologies in mRNA biology. Stephanie joined the Shaw lab in 2017 and is currently working towards her Ph.D. studying nuclear translocation events driven by changes in cellular energy status.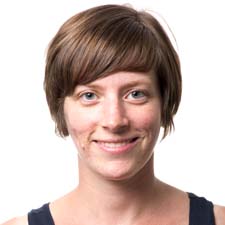 Lillian Eichner
Sr. Research Associate
Lilly obtained her bachelor's degree in Chemistry from Northwestern University in Illinois, after which she worked as a research associate at the Institute for Systems Biology back in her hometown, Seattle. She received her Ph.D. from McGill University in Montréal, Canada, where she studied the role of the PGC-1/Estrogen-Related Receptor pathway in the regulation of cancer metabolism in the lab of Dr. Vincent Giguère. She continues to study cancer metabolism, and its intersection with epigenetic modifiers, as a post-doc in the Shaw lab.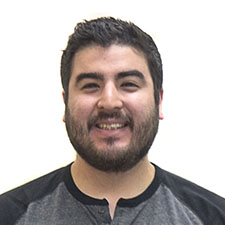 Hector Galvez
Graduate Student
Hector received his B.S. in Biological Sciences from California State University, San Marcos. His research focused on characterization of essential genes crucial for the pathogenesis in Ambystoma tigrinum virus. During his time as an undergraduate, he became interested in researching the metabolic changes of cancer, and how they can potentially serve as therapeutic targets. In 2016 he entered the Biological Sciences Ph.D. program at UCSD, and subsequently joined the Shaw lab in early 2017. He studies the role of de novo lipogenesis in cancer.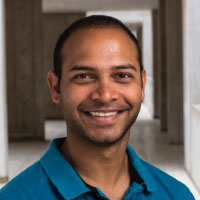 Anwesh Kamireddy
Graduate Student
Anwesh grew up in Bangalore, India where he obtained a Bachelor's degree in Biotechnology from Visvesvaraya Technological University. He subsequently moved to California to pursue his MS in Biotechnology from the University of California, Irvine. Upon completion of his Master's degree he worked at GNF in San Diego to develop Type-1 Diabetes therapies. He then joined UCSD to pursue his PhD studies and joined the Shaw Lab in 2015 to study the tumor suppressive role of LKB1 in cancer. He loves cricket, hiking and living in America's Finest City.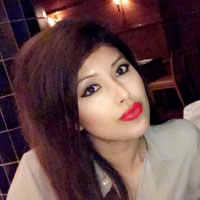 Nazma Malik
Postdoctoral Fellow
Nazma grew up in Durham in the North East of England, where she initially studied Medicine (MBBS) for 3 years but later decided to complete her undergraduate as a BSc(Hons) in Biology. She subsequently did a Masters in Research (MRes) in Medical and Molecular Biosciences at the University of Newcastle, UK, followed by a PhD in Biochemistry in the laboratory of Prof Dario Alessi at the MRC PPU in Dundee, UK. Her PhD work was focused on understanding the regulation and function of the SGK3 kinase, a component of the PI3K signaling network. After completion of her PhD, she joined the Shaw lab as a postdoc in early 2018 to study AMPK signalling.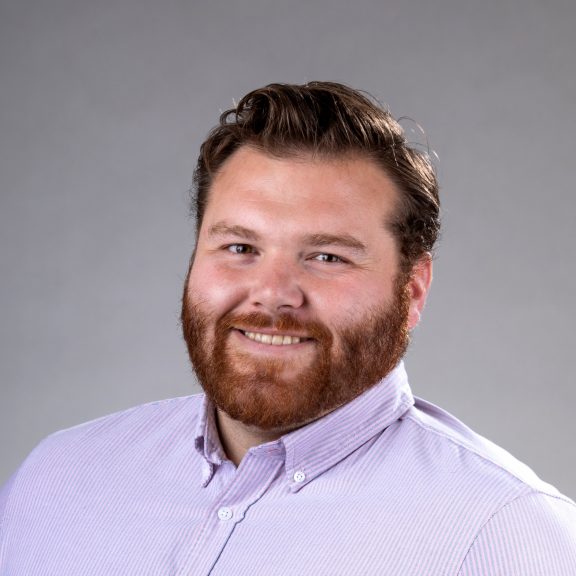 Elijah Trefts
Postdoctoral Fellow
Elijah grew up in Maine and completed his B.S. in Biochemistry at Northeastern University in Boston, Massachusetts. He went on to work as a Research Associate at Brigham & Women's Hospital in the lab of Dr. Luminita Pojoga elucidating signaling mechanisms related to salt-sensitive hypertension. He received his Ph.D. from Vanderbilt University in the lab of Dr. David Wasserman. His graduate work utilized in vivo metabolic flux techniques to discern connections between ECM-integrin signaling and metabolic physiology. Elijah Joined the Shaw lab in May of 2019. His current work focuses on mechanisms linking AMPK to mitochondrial biology as a means to understand the metabolic underpinnings of obesity, cancer, and aging.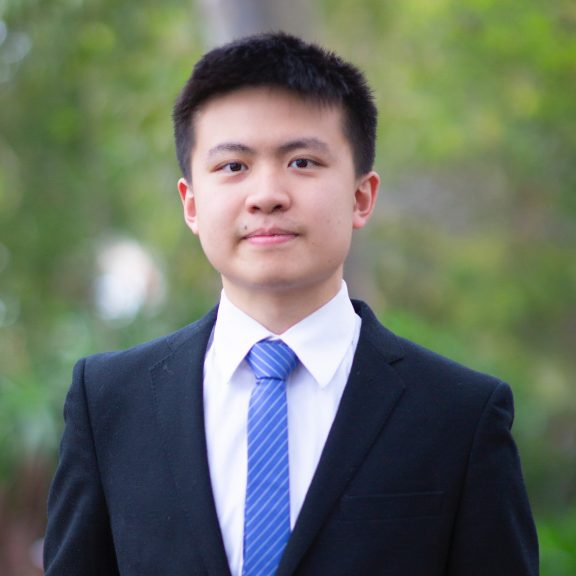 Alan Tung
Volunteer
Alan Tung was born in New Taipei City, Taiwan, and later moved to San Diego, CA. He is a senior at Revelle College, UC San Diego, majoring in molecular biology. He joined the Shaw Lab in April 2018 as an undergraduate researcher. He is broadly interested in the metabolic and biochemical basis of various diseases, such as cancer, diabetes, and neurodegenerative diseases. In the Shaw Lab, his project focuses on understanding how AMPK modulates mitophagy. Alan loves cooking, singing, playing tennis, and watching baseball, soccer among many other sports. You can also find him tweeting at
@alanshtung
.